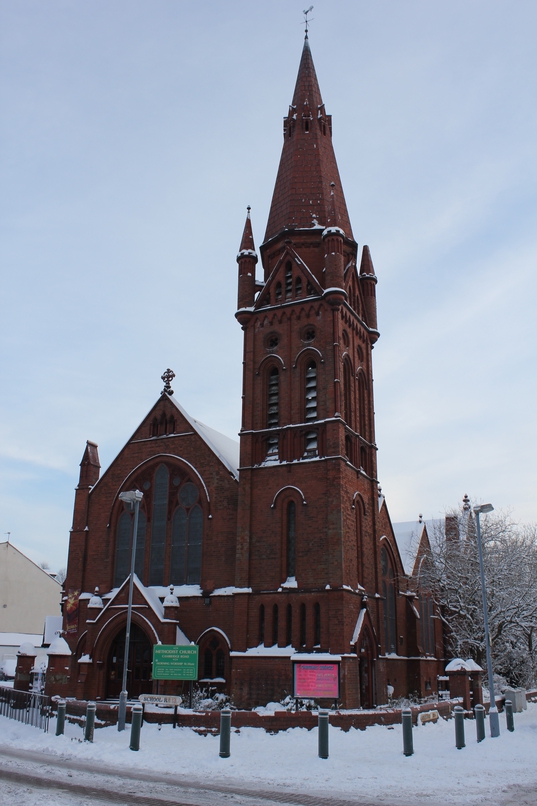 Our services over the Christmas period are as follows:
15 Dec 2019 10:30AM — 12:30PM
Our annual gift service will include the celebration of the nativity with drama provided by our young people.
During the service we receive and donate gifts to the Ladywood Projectand hear about their work.
22 Dec 2019 10:30AM — 12:00PM
Our annual carol service takes place on 22nd December
The service will include carols, readings and reflections and will be followed by refreshments.
24 Dec 2019 4:00PM — 5:30PM
Our service will start at 4pm on Tuesday 24th December and is suitable for all ages.
The service will be led by Cambridge Road and Jazz Community Church.
Christingle celebrations are named after the Christingles that are lit during the service. Christingles are made from an orange decorated with red tape, sweets and a candle.
Come along to find out more; all are welcome!
Following on from this service you are more than welcome to stay and join us for Holy Communion at 6:30pm.
24 Dec 2019 6:30PM — 7:30PM
Our Christmas Eve communion service will begin at 6:30pm and follow our Christingle Service. Come for both, or join us for this celebration of Holy Communion.
25 Dec 2019 10:00AM — 11:00AM
Our Christmas morning service will be one of celebration.
Please note the change in time from our usual morning service.